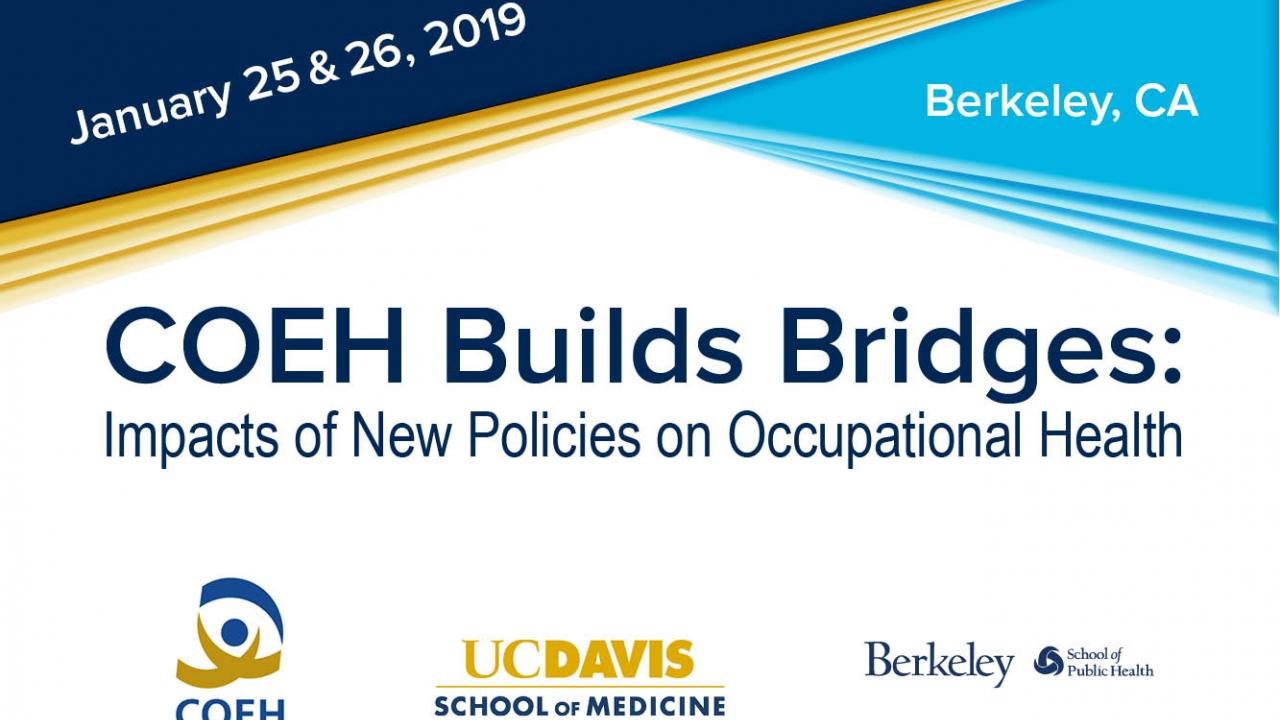 Location
Building TBD, Berkeley, CA
Continuing the partnership we began last year, UC Davis and UC Berkeley will jointly offer our annual symposia in January 2019. This year we will explore how our research and advocacy can change existing policy and help to create new policies that protect workers and public health. Our continuing medical education will continue to address practice gaps with the latest research in occupational and environmental health.
Friday January 25th - 41st annual UC Berkeley Lela Morris Symposium
Saturday January 26th - 37th annual UC Davis Occupational and Environmental Medicine Symposium
The OEM Symposium on Saturday January 26th is designed for physicians, nurses, and other health professionals to earn CME and MOC credits.