Spend eight weeks during summer 2017 (Monday, June 19th through Friday, August 11th) working with a University of California researcher in a paid summer internship program. Gain valuable experience and join other students who are interested in careers in science working on research projects that could be important for future academic and career opportunities.
What you can expect if you are admitted to the STEER Program:
A meaningful opportunity to work with experienced faculty on some aspect of a research project addressing the relationship between environmental exposures and human health.
Participation in a series of seminars that will:

Introduce you to a range of research being carried out by EHS faculty
Instruct you on the responsible conduct of science and the protection of human participants and animals in research
Teach you about job opportunities in environmental health sciences
Provide you with some practical instruction in applying to graduate school in environmental health sciences
Provide you with an opportunity to discuss your research experience and present your findings.

Participation in field trips to give you some experience of environmental health issues in the real world.
Topics for research projects could include, for example, one of the following:
Biological consequences of chemical exposures in humans
Health effects of long-term exposure to hydrogen sulfide
Early life exposure to particulate and development of respiratory symptoms
Exposure to ambient air pollution and bioaerosols and asthma illness
Respiratory effects of exposure to polycyclic hydrocarbons from traffic
Use of geographic information systems in assessing health outcomes
Biomarkers in children exposed to biofuel in indoor air
Microbial risk assessment and dispersion patterns in indoor air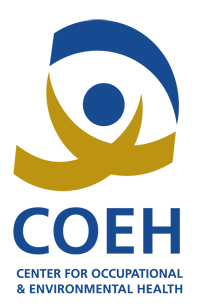 STEER UC Berkeley
For more information and to apply
Tags